King's Own Spring Concert
Imagery for the KO Calg R Band Spring Concert.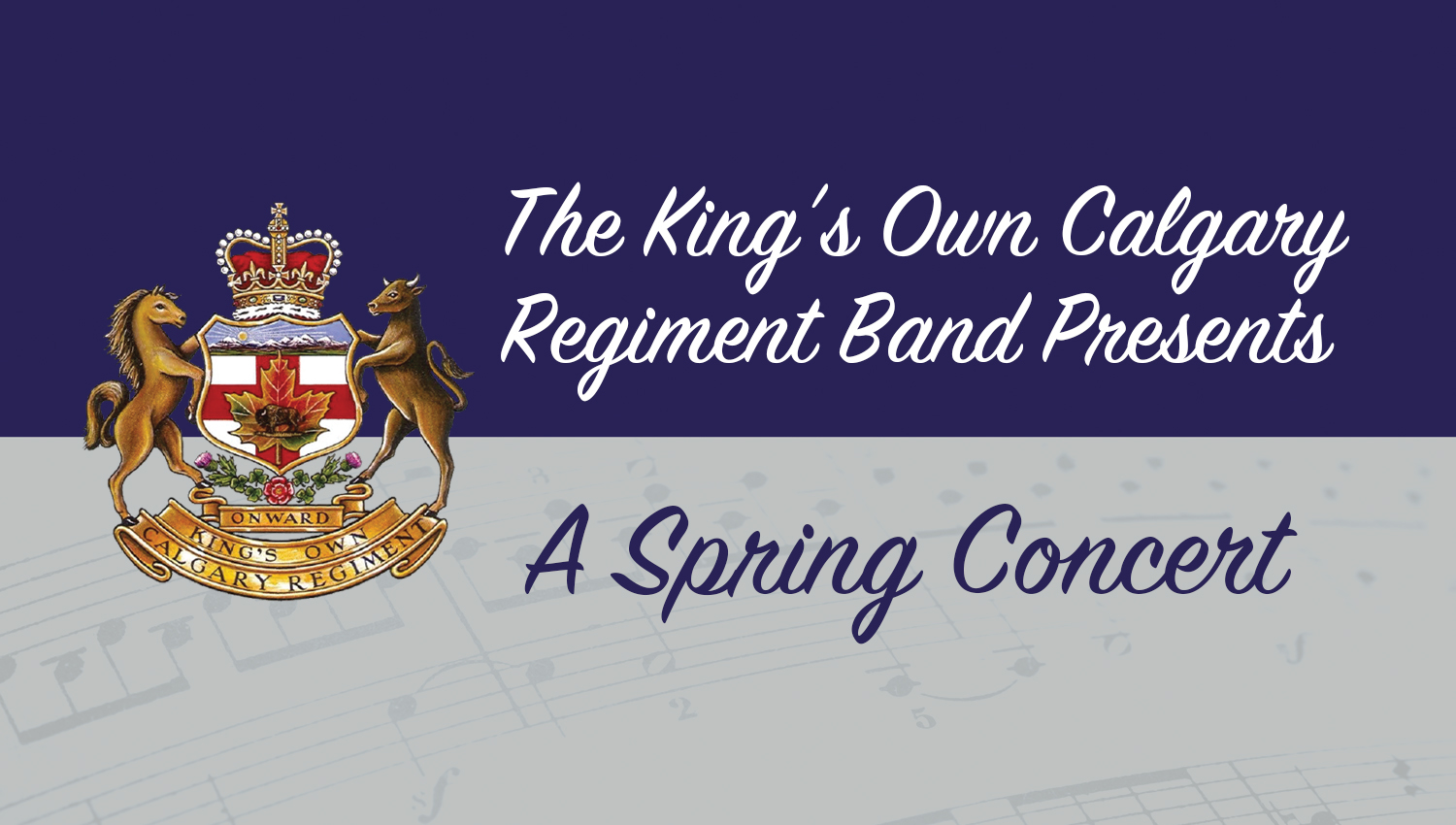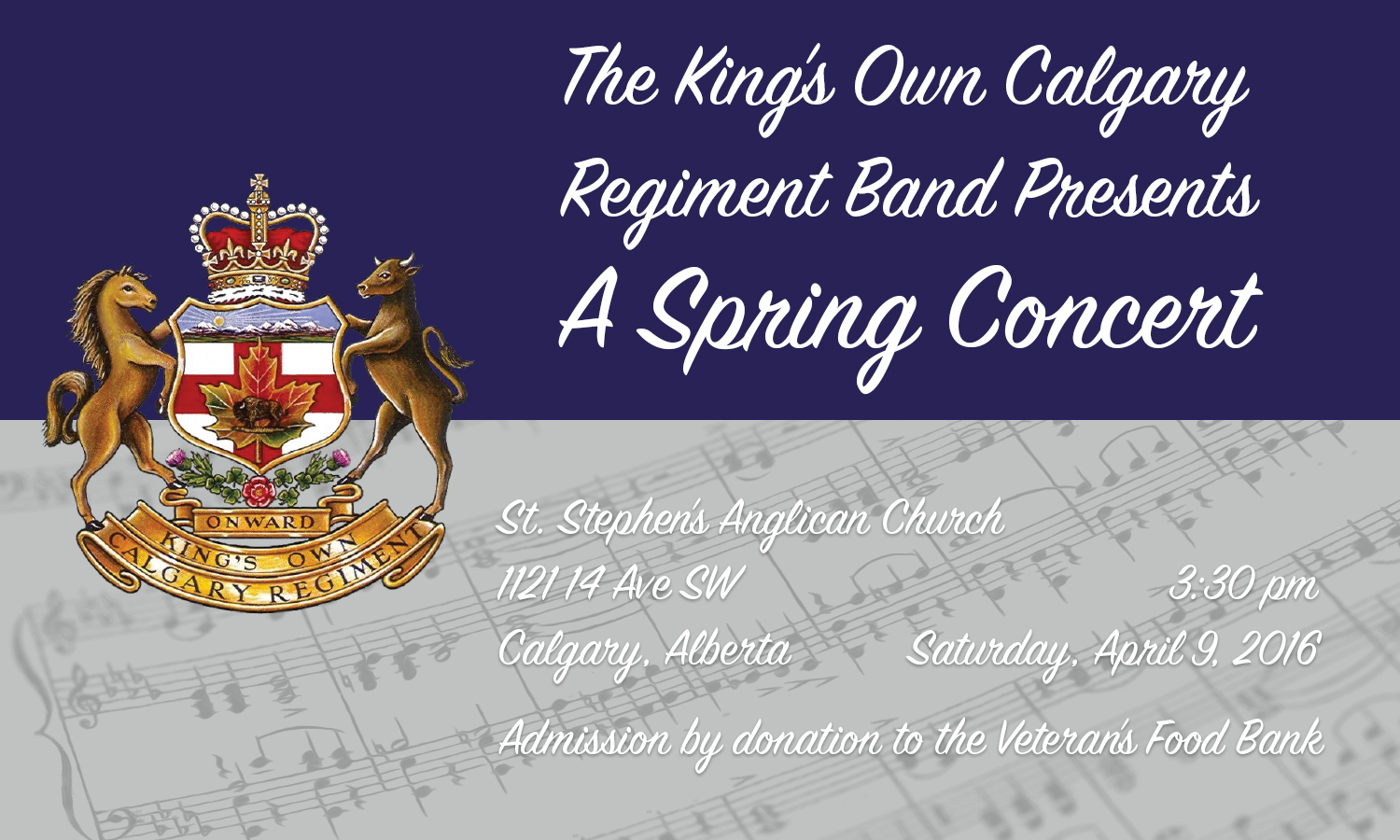 These images are part of the advertising for the Spring Concert of the King's Own Calgary Regiment Band. Note that I did not design the cap badge for the KO Calg R, nor the Canada or National Defence Logos.